Summer Day, I am a Beetle
An unique sixteen page book, made in conversation with the Japanese Beetle. it is a pest, but also a fantastic artist, perforating the leaves of many fruit trees and vegetables. I respond to his perforations with my sewing machine needle perforations.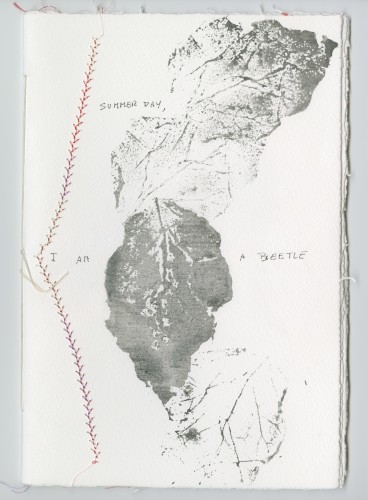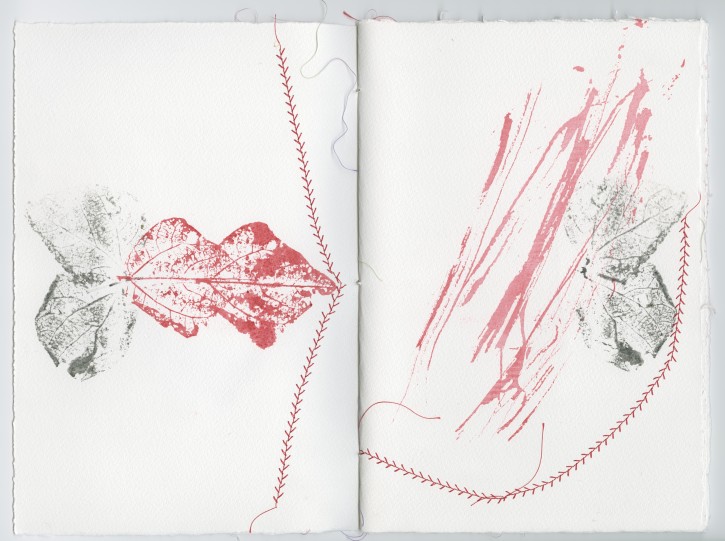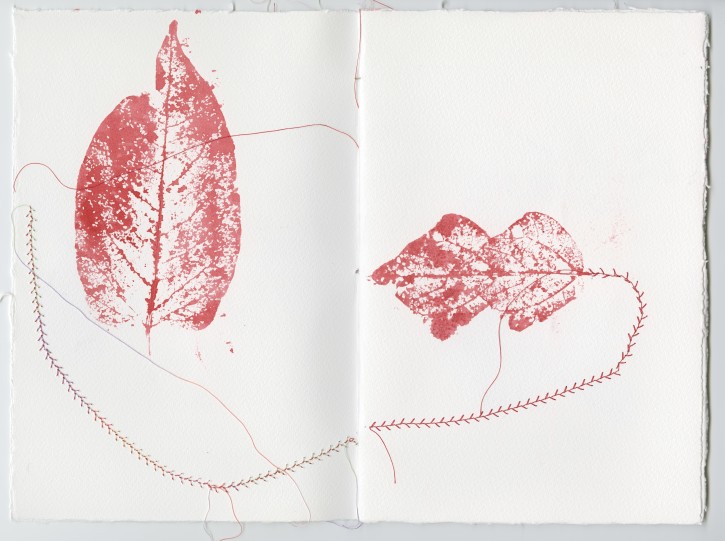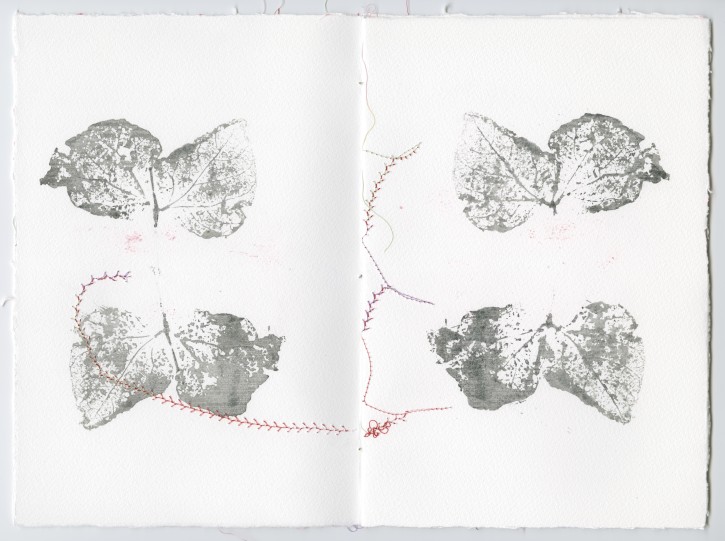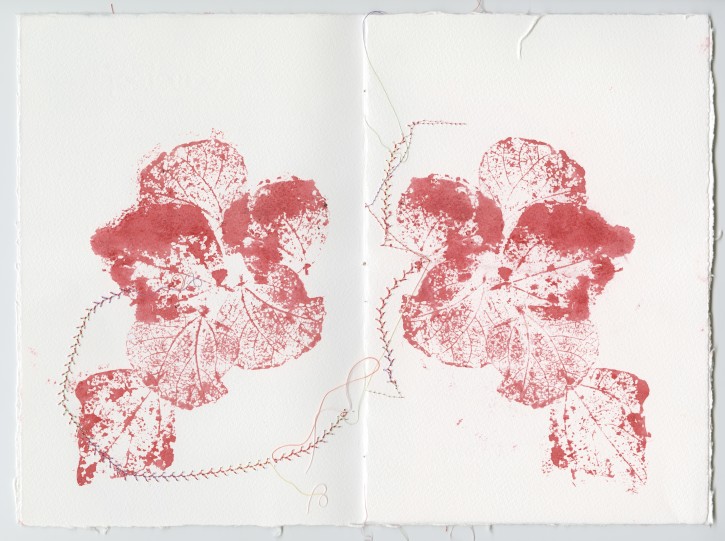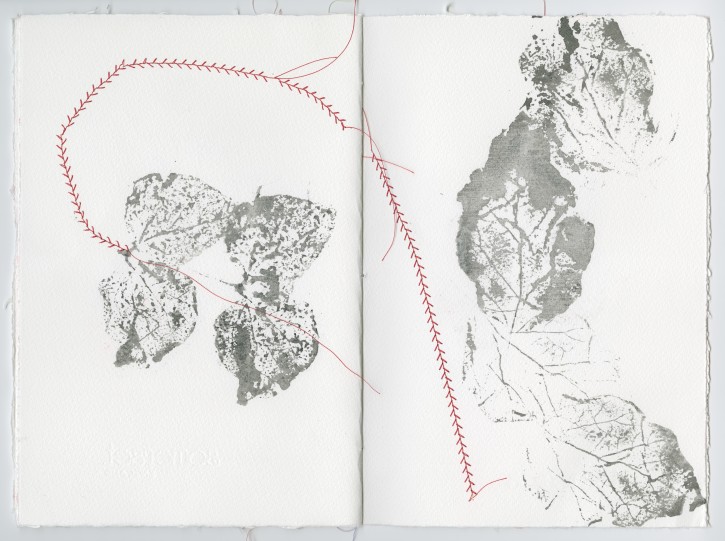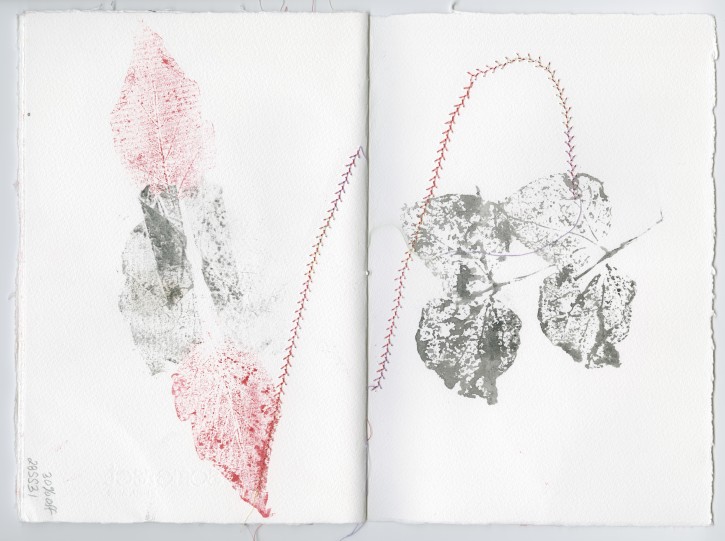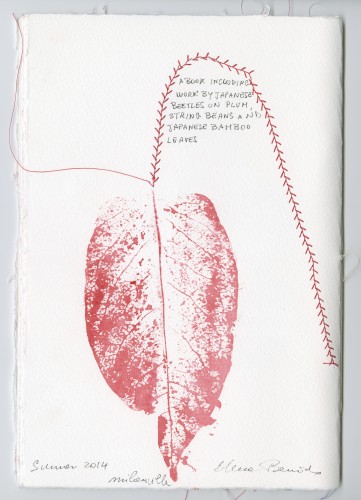 All content © 2018 by Elena Berriolo.